The recipes in this book use ingredients that you probably already have in your cupboard or ingredients that you can find easily at any grocery store.
Most of the recipes are fairly easy, too.
Like I always say when it comes to cooking, "If it's not easy – I don't do it!"
---
I live in west central Wisconsin and I spend a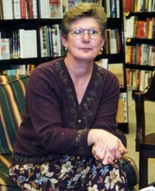 lot of my time as a newspaper reporter for 2 small local newspapers in the area: the Colfax Messenger and the Glenwood City Tribune.
I earned an undergraduate degree in English with a Writing Emphasis and a Master of Arts in Teaching English from the University of Wisconsin-Whitewater.
I live in the house my folks built when they retired from farming along with my husband, Randy, assorted cats, a Shetland Sheepdog named Tessie and two horses, Isabelle and Saleena.
---
Here's a photo taken from the end of our hay field looking back at the house, barn and the horse pastures.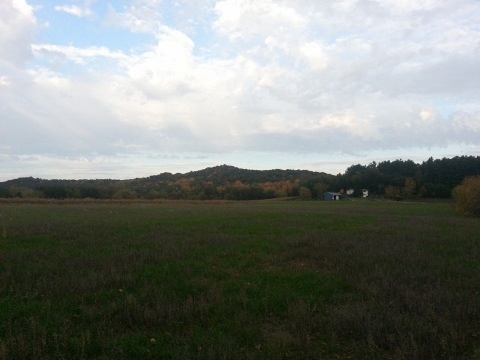 Besides The Rural Route 2 Cookbook, my other Rural Route 2 books are:
Christmas in
Dairyland

$13.95 Paperback

Give Me a Home Where
the Dairy Cows Roam

$13.95 Paperback

Cream of
the Crop

$13.95 Paperback

Where the Green
Grass Grows

$13.95 Paperback

The Coldest Day
of the Year

$13.95 Paperback

Preserve Your
Family History

$11.95 Paperback